Strikes and Coups in Civil Wars

Studies suggest that domestic resistance promotes coups. However, resistance types involve different actors and resources which should influence the risk of military takeover differently. We analyze how strikes, demonstrations, riots, and rebel attacks influence the military's disposition and ability to stage a coup during counterinsurgency wars. We argue that in such conflicts violent dissent do not threaten military interests, while soldiers interpret strikes and demonstrations as manifestations of a strengthening subversive enemy. However, only strikes generate support from economic elites making soldiers confident that they are able to oust the government. We expect this alignment of interests to encourage military takeover. Case-study evidence and quantitative analyses of coup attempts in counterinsurgencies (1950-2005) support our argument. Strikes trigger coups in civil wars, whereas demonstrations and violent attacks do not. The results show the importance of military perceptions and elite interests for understanding coups, and highlight the backfiring potential of labor-based dissent.
Powered by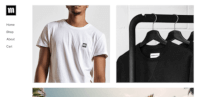 Create your own unique website with customizable templates.