Rebel Threat or Political Connections? The Logic of Military Home Deployment

Why do governments deploy officers to their home region during counterinsurgency wars? Home deployments, in which soldiers serve in their home regions, play a crucial role in civil wars. Home-deployed soldiers can generate important intelligence for defeating insurgents but may also disobey orders as they have to repress their social environment. Studies suggests that governments are aware of this problem and reserve home deployments for loyal officers. We propose a different logic that takes into account the context in which counterinsurgency warfare occurs. We argue that leaders use home deployments in areas with high insurgent activity where governments can better monitor military compliance. We test both arguments with a micro-quantitative analysis of officer deployments during Argentina's Dirty War (1975-1981). Drawing on original archive-based data on 283 officers, we find empirical support for our contextual logic and no support for the loyalty argument.

Powered by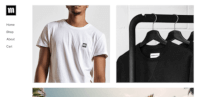 Create your own unique website with customizable templates.