The Organization of Coercive Bureaucracies

This project explores the organizational causes of state repression. Drawing on archive-based data, I study how recruitment, training, staffing, deployment, and promotion systems within the state's formal security apparatus influence patterns of violence. An integral part of this project is the collection of original data on the security apparatus during Argentina's Dirty War.

Powered by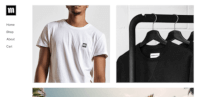 Create your own unique website with customizable templates.